Richardson High School

Kaye Mackey Jessup
Kaye Mackey Jessup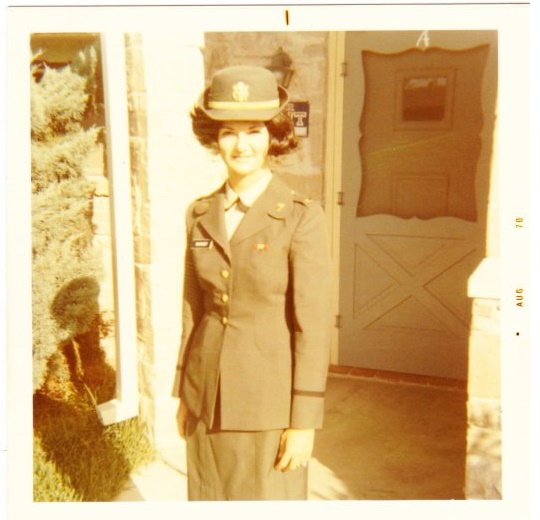 Military Service:
ACTIVE SERVICE
1970 – 1971 Dietetic at Fitzsimmons Army Medical Center, Denver,
Colorado 2nd Lieutenant
1971 – 1973 Kenner Army Hospital, Ft. Lee, Virginia, Clinical Dietitian 1 year,
Department Director for 1 year. 1st Lieutenant
RESERVE SERVICE
1973 – 1974 5501st Army Hospital Unit, Ft. Snelling, Minneapolis, Minnesota,
Dietitian, First Lieutenant
1974 – 1980 94th General Hospital, Mesquite Texas.
Dietitian Captain
The opportunity to join the Army came during my senior year in college. I attended a career planning seminar where I learned about a career in dietetics and that one needed to complete a dietetic internship after college graduation in order to qualify to take the exam to become a dietitian. There were many hospitals around the country that offered dietetic internship programs. The Army also offered dietetic internship programs at the five major Army medical centers. I applied and was accepted into the Army Dietetic Internship Program and was assigned to Fitzsimons Army Medical Center in Denver, Colorado.
After serving two years at Kenner Army Hospital at Ft. Lee, Virginia, I left active duty and joined a reserve unit in Minneapolis, Minnesota where I was attending graduate school. After I graduated, I moved home to Texas and joined the hospital reserve unit in Mesquite, Texas. I served my annual two weeks active duty requirement at various Army hospitals that included Brooke Army Medical Center, San Antonio, Texas; William Beaumont Army Medical Center,
Ft. Bliss, El Paso, Texas; Darnall Army Medical Center, Ft. Hood, Texas.
The Army provided not only a career path but training and experience I could never have had in any other setting. As a member of the health care team, I was able to apply my training and skills to taking care of veterans and their families at all stages of their lives. We were also taking care of the seriously ill and seriously wounded men and women from the war in Viet Nam.
Serving as an Army dietitian was a very real mission and a distinct privilege.